CAD/CAM DESIGN AND PRODUCTION
We have the latest CAD facilities allowing us to deal with various types of file formats. Our services include design/development to suit customer requirements. Off-line CAM packages allow efficient programming of our range of CNC equipment.
Trumpf 3530 Trulaser 4.0Kw.
Max sheet size 3000mm x 1500mm.
Trumpf 2525 Trulaser 3.2Kw.
Max sheet size 2500mmx1250mm.
Max sheet thickness, 20mm Mild Steel, 8mm Stainless Steel, 4mm Aluminium.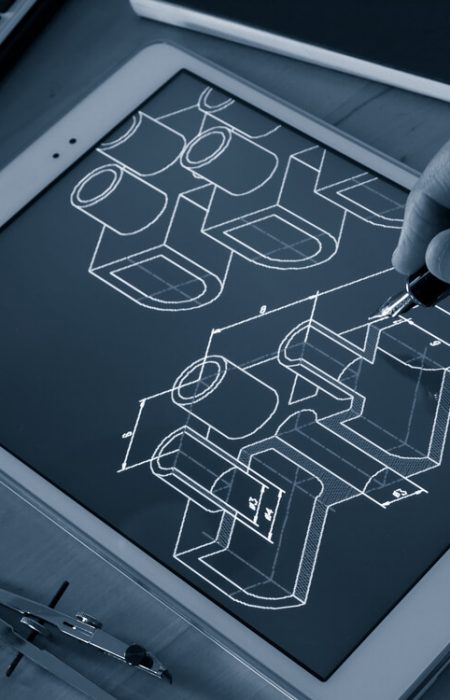 Trumpf 2020R with Auto Sheet Loading
Max Sheet Size – 2540mmx1270mm
Max Sheet Weight – 150kg
Max Sheet Thickness –  6.4mm with max punch pressure of 18 tonnes.
(2x) 100 Tonne x 3000mm NC Controlled Pressbrake.
(2x) 50 Tonne x 2500mm NC Controlled Pressbrake.
(1x) 35 Tonne x 1250mm NC Controlled Pressbrake.
(1x) 2500mm NC Controlled Powered Rollers.
(2x) Hand Rollers.
(1x) Ercolina TB60 NC Tube Bender
WELDING, FABRICATION AND ASSEMBLY
We offer the following processes: Mig, Tig, Spot and Stud Welding utilising most common metal & alloy types. We can also supply part or full assembly of items post paint.
CNC Machining Centre with working envelope of 760mm x 480mm x 400mm and a 20 station tool changer. For tooling and fixtures we also have a small lathe and manual miller.
POWDER COATING (INCLUDING ONSITE SHOT/GRIT BLASTING WHEN REQUIRED)
Epoxy, Polyester or Epoxy-Polyester Powder Coating utilising our purpose built plant with Degrease and Iron Phosphate pre-treatment for Mild Steel and Zintec and Non-Chromate Conversion for Aluminium and Stainless Steel.
Maximum Working Envelope:
2500mm x 1250mm x 800mm at max weight 250kg (Online)
3000mm x 1500mm x 1250mm at max weight 500kg (Offline).
DRILLING, INSERT PRESSING, FETTLING AND POLISHING
NDT, by quality sub-contract testing services
We offer nationwide delivery services utilising our 7.5 Tonne curtain side lorry or pallet / package delivery services.
AKRAMATIC ENG. CO. LTD.
Keys Road, Nix's Hill Industrial Estate, Alfreton, Derbyshire DE55 7GN